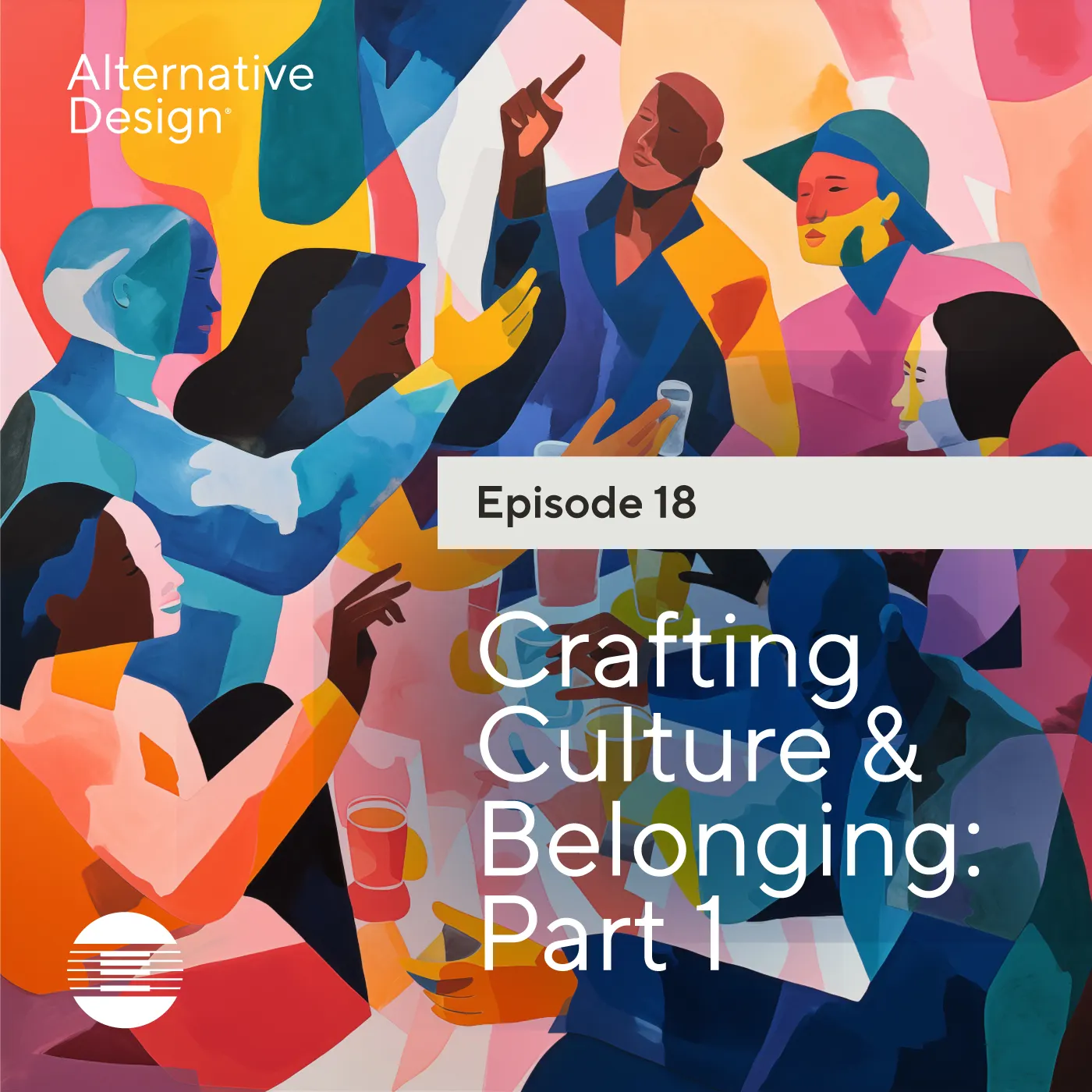 In this special two-part episode of the Alternative Design podcast, we're taking a tour of the craft beer world, starting with my local brewery, Ferndale Project. Dayne Bartscht joins us as the Founder and Managing Partner of Ferndale Project to share how they intentionally built a symbiotic relationship with the local community, a concept that Colleen Myles, a political ecologist and beer geography expert, refers to as "fermented landscapes". We'll make some interesting connections between microbreweries and the workplace by exploring how the shared ideas of craft, community, and culture can elevate our sense of belonging. As we see an emerging trend of companies relocating to smaller mixed use environments, including the move to Fulton Market in our own industry, it begs an important question for the future of work. Could inviting the local community into the office experience amplify our sense of belonging? This is Episode 18: Crafting Culture and Belonging Part 1.
Guest: Colleen C. Myles
Associate Professor of Geography, Texas State University
Guest: Dayne Bartscht
Founder of Eastern Market Brewing Co.
Alternative Design®
Alternative Design is a platform that explores what's changing in our world to help designers become makers of a better future. We discuss how diverse perspectives and disruptive ideas can revolutionize the design industry. Tune in to the Alternative Design podcast, check out our blog, and listen to our conversations, to be inspired to craft the world of tomorrow, today.
Meet The Host
A metro-Detroiter and former interior designer turned brand ambassador, Kaelynn is inspired by the forward thinking concepts found in the margins of our design community.
For more information on the Alternative Design Podcast, visit https://www.kimballinternational.com/alternativedesignpodcast. The Podcast can be accessed through your favorite Podcast apps, including Spotify, Apple iTunes and Google Podcasts. The Alternative Design Podcast will be released monthly and promises to go deeper than mainstream conversations to create design-forward and boundary-breaking content.