Ann Hoffman of FCA shares tips for measuring the hybrid workplace and the new performance metrics we should consider.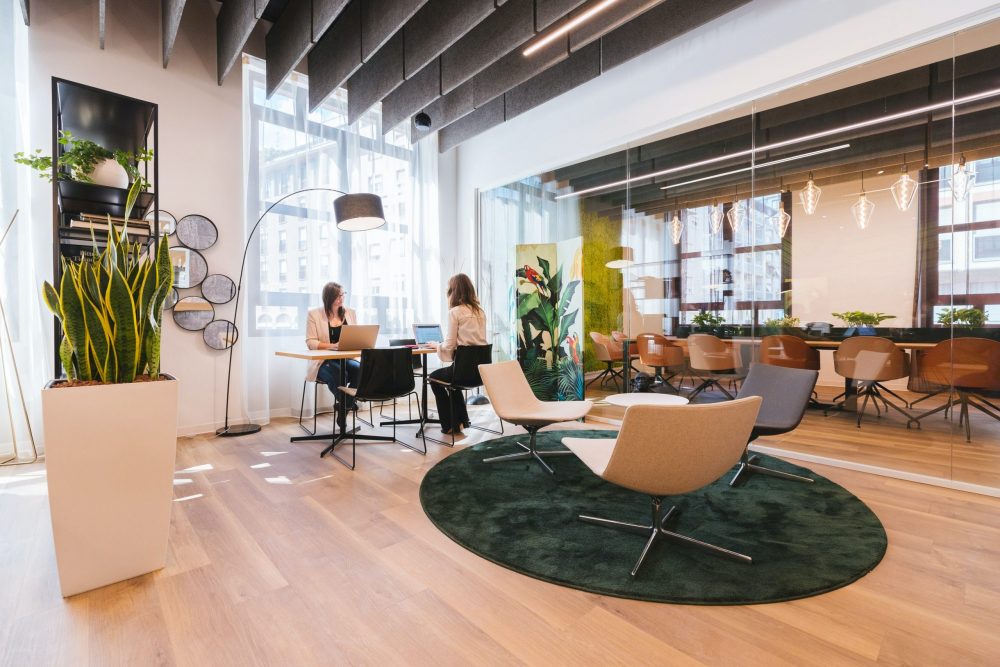 Since we first started tracking office data regarding its use and occupancy, the research has served us well in evaluating the performance and success of activity-based workplaces. Those metrics gave us invaluable insight into the use, capacities and preferences on different types of spaces. For most organizations, this use and insight was based on high rates of mandatory attendance in the physical office. Jump ahead after two years of Covid-19 restrictions and we have re-programmed our work rhythms and re-evaluated our relationship with work and our offices.
As we move towards a multimodal way of working, the previous metrics and data are no longer relevant and neither are our older measurement processes. Our path forward must combine previous workplace setting performance metrics with new data that captures expectations, experiences and eventual capacities within the workplace. That office may be the same one that we left in March 2020 or a new, reconfigured space. An unchanged workplace with a pre-pandemic layout will be more complex in a study of occupancy and experience data. Is the occupancy of space due to mandatory policy, old habits, or new attitudes? Just as observation data allowed us to refine the activity-based workplace in past decades, the gathering of analytics for the new workplace experience will be key to designing the high-performing hybrid office.
How do we come together to accomplish what we can't do alone?
The hybrid workplace is the new key to solidifying company culture. More than ever before, we are looking for qualitative data to validate an experience. We've accepted the agile workscape as an ecosystem. A practice of a new "Workplace Social Ecology" can provide management with pertinent data to evaluate the relationship between people and their environment. There are four key predictors of value and performance in the office landscape: teams and collaboration, work settings, technology, and social (culture & values). Measuring these elements encompasses people's sentiments, behaviors, relationships, and interactions; subsequently addressing what is important in the hybrid workplace experience. When the office is performing at optimal levels, it becomes more vibrant and attracts high quality talent.
Looking at each of the workplace social ecology criteria allows us to understand how the workplace is performing in a hybrid mode. Workplace capacities may be a moving target that relies on reservation tracking, sensors, and cameras to help create a "heat map" of occupancy. To define the quality of performance, we can measure three data levels: Sentiment (feelings or emotions), Behaviors (actions and deeds and whether they align with the design intentions) and Social interactions (occupants' interactions that reflect company culture and values).
It is imperative that we do not overlook the emotional side of performance and how spaces make people feel; it is intrinsic to the experience. The Covid-19 pandemic has left employees more in-tune with their emotions regarding work and  sense of place. Something as simple as, "do you feel ok in this space?" to "I love being in this space" akin to a "like" 👍, offers a snapshot of the most desirable places to work within the office.
How do these measurements take place?
Data collection in a hybrid model is achieved with a combined methodology of observation, self-reporting, and digital capture. Observation is an important tool, but there's a fine line as continued observation (such as through the use of cameras) is typically considered an invasion of privacy. Observation and data-collecting is best achieved through physical inspection of events and spatial use by knowledgeable staff. While workplace strategy has used this method for over 20 years, it is more challenging today due to sporadic scheduling. Reservation systems can track events and timing and, "emotional" score cards are a quick way to track sentiment regarding a space.
The pandemic has made employees weary of surveys. The most non-intrusive way to gather data is in the moment with a quick and easy way to register an opinion. Culture, behaviors, and emotions are not easy to track, but an astute facilitator can discern those patterns that show themselves over a period of time. After all, humans are creatures of habit and will navigate to those desirable experiences over under-performing spaces again and again. We just have to pay attention to the patterns and make any adjustments accordingly.
Evaluating workspaces that support hybrid work models will be inconclusive if there are not new or revised tweaks, settings and elements that respond to the new way we interact with our workplace. Introducing new settings or features now will inform the migration to a fully purposeful hybrid office in the next generation of reconfigurations. In these areas, keen observations will enlighten the success or failure of space; looking for those behaviors that demonstrate high-performance settings. Here are a few examples of how we evaluate new work settings:
We are all trying to access/identify the capacity, purpose and value of our renewed workplaces since returning from the pandemic. One thing we know for sure is that we are in a state of transition. Workplace strategy has to realign now with purpose-driven design to create "commute worthy" spaces and experiences that are "worth it". The concept, as nebulous as it seems, is personal for occupants but more deeply rooted in basic human behaviors: a sense of control that inspires happiness. It's a huge undertaking to meet all these elements, but experimentation, testing and adjusting is what gave us our last generation (albeit flawed) of workplace landscapes. We must continue to monitor and adjust based on performance of the Workplace Social Ecology metrics. Enriching the experience will encourage behaviors we value, and provide the user satisfaction that will be further enhanced by physical connection to the office.